NEWYou can now listen to Fox News articles!
TOKYO — Japan will send gas masks, hazmat suits and drones to Ukraine to help defend the country against Russia's invasion amid growing concern of chemical weapons use by the Russian military.
Defense Minister Nobuo Kishi said Tuesday that Japan is sending the anti-chemical-warfare equipment at the request of the Ukrainian government.
Japan last month provided bulletproof vests, helmets and other nonlethal arms equipment to Ukraine as an exception to Tokyo's ban on arms exports to countries in conflict, saying Ukraine is being invaded. The shipment has raised controversy in Japan, whose pacifist Constitution renounces war.
ZELENSKYY PLEDGES DEFIANCE IN DONBAS; UKRAINE MOVES TOWARD EU MEMBERSHIP
"Banding together with the international community and firmly taking action against Russia's invasion, which violates international law, is extremely important from the viewpoint of our own national security as well," Kishi said.
The government has revised its operational guideline of arms transfer to allow provisions of nonlethal equipment to Ukraine and says the new rule covers gas masks and protective gear. Japan is also sending commercially available drones that are not considered arms equipment.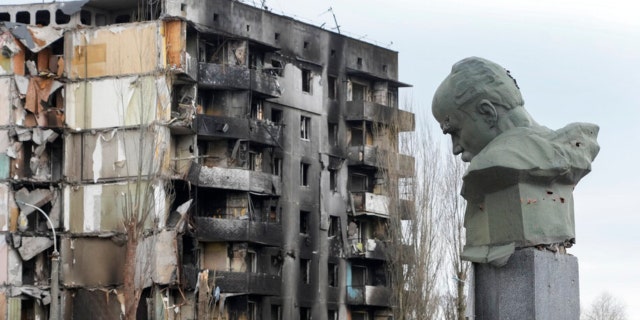 CLICK HERE TO GET THE FOX NEWS APP
Japan has been quick in joining the United States and European Union in imposing sanctions against Russia and supporting Ukraine and its people because Tokyo fears the impact its invasion could have on East Asia, where China has been increasingly pushing its own territorial claims.